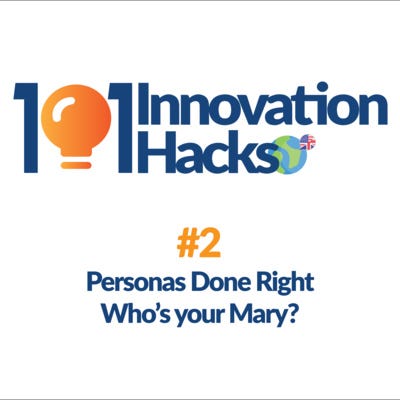 May 30, 2022 • 28M
#2 - Who's Your Mary + Icebreaker Wheel of Fortune
Do you want to learn how to solve problems faster and with more fun? Every now and then, Peter Dern and Adam Egger will be live-streaming short learning sessions (~25 min).
In this session, Adam Egger and Peter Dern are going to explain the very first step in every single innovation process - the definition of the target group. We'll show you how to easily find the right target group - your Mary. 
We'll start the session with one of our favorite virtual icebreakers - a wheel of fortune filled with would you rather questions. 
#innovation #designthinking #customerexperience